We offer a broad range of power supplies and associated products designed and manufactured by ABSOPULSE Electronics Ltd. Canada. These include:
DC-DC power converters
AC-DC power supplies, rectifiers and battery chargers
DC-AC sine wave inverters
AC-AC phase and frequency converters
Power systems in 19" or 23" racks.
ABSOPULSE Electronics is an original equipment manufacturer (OEM) specializing in the design, development and manufacture of rugged, reliable switching power supply solutions for railway and industrial applications.
ABSOPULSE Electronics is primarily a custom design manufacturer. The company can meet almost any electrical configuration requirements within an output power range of a few watts to multi-kilowatts. Systems are used worldwide by most demanding customers for very harsh and rugged applications. They are the first choice when it comes to reliability, high MTBF, and impeccable performance. ABSOPULSE's power conversion products are designed and built for an operating life of up to 30 years in demanding environments.
A range of features and options is available depending on the model and customer requirements. These include EMI filtering to any standard, wide operating temperature ranges, output fail alarms, redundancy, indicators, enable/inhibit and other controls, as well as RoHS compliance.
ABSOPULSE All ABSOPULSE products are designed and built in their 83,000sq foot custom-built production plant. The company was founded in 1982, has grown steadily over the years and it has undergone several phases of expansion. In-house certification is available for CSA, UL and other approvals. ABSOPULSE's quality procedures have been approved by international agencies and major corporate customers.
A broad range of designs with power ratings from a few watts to multi-kilowatts.Wide range of input/output configurations.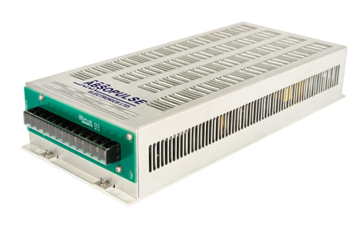 Designed and manufactured to meet almost any input/output requirements, from a few watts to multi-kilowatts.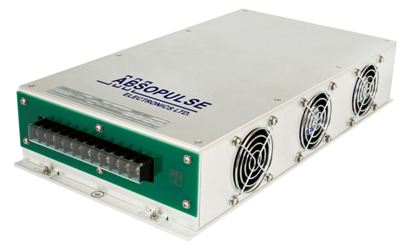 Designed and built to meet AC-output requirements from 15VA to over 10kVA. 50Hz, 60Hz or 400Hz applications.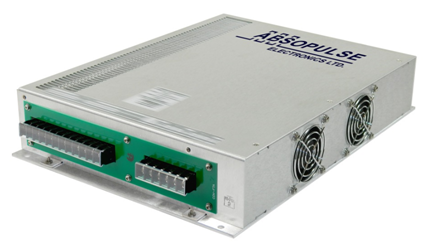 Built with AC-DC, DC-DC and DC-AC plug in (EuroCard) modules.